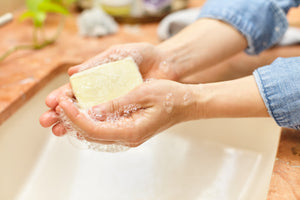 Not Just Any Soap!
Our soap is super hydrating, silky smooth and can be used on the most sensitive skin types. Use on your face, body, and to shave! Most soaps in stores are considered detergents that strip your skin of its beneficial oils. Our soap will not only help your skin maintain hydration but it will add oil to your skin! Start your journey to healthier hydrated skin.
HOLIDAY SCENTS!
Italian Cookie - Growing up Italian and making Biscotti with my family is a distinct memory. This soap brings you back to the warm cozy kitchen with the smell of anise in the air. One of our favorites!
Winter Night - Imagine yourself in a warm cozy cabin sipping on a warm spicy drink while looking out at the snow dusted forrest. Cinnamon, Peppermint, Fir Needle, Eucalyptus
Among the Herbs - Spearmint, Sage paired with herb infused oil and speckled with herbs and florals all from our garden in San Francisco, CA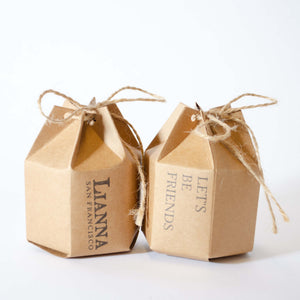 Our Packaging
All of our products are wrapped in recyclable or compostable packaging. We save every piece of packaging delivered to us and reuse it!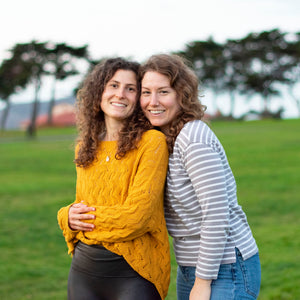 SISTERS WHO SOAP
Our business is an extension of our home and love for those around us and the planet. We've made a promise to consciously create products that make a positive impact on our health and lifestyle, best utilize natural resources and talent in our communities and make us feel awesome during the process! Click to read about our soap process and promise!
READ MORE
From our Garden to Yours!
When we say local and sustainable, we mean it! In 2021, Lianna decided to begin gardening at our family's home in Healdsburg, CA. In following the tradition of our grandparents, she has planted vegetables and herbs to have new flushes every season. To double down on the Lianna Soap mission - we are utilizing what we grow to the fullest - like calendula, lavender, and roses!
What we grow: Lavender, Rose, Calendula, Chamomile, Bachelor Button, Safflower, Sage, Thyme, Peppermint, and Spearmint.
What we are working on in 2023: Loofah and Poppy Seeds
Follow our garden on IG
Upcoming Shows
Market Dates:
October 14 - North beach Farmers Market - San Francisco, CA
November 11 - North Beach Farmers Market - San Francisco, CA
November 18 - Healdsburg Farmers Market - Healdsburg, CA
November 19 - Pop-up/Spa station @ Refill Mercantile - Petaluma, CA 
November 24, 25 - West Cliff Outdoor Market -  Santa Cruz, CA
December 2 - Healdsburg Farmers Market - Healdsburg, CA
December 9 - Healdsburg Farmers Market - Healdsburg, CA
December 9 - North Beach Farmers Market - San Francisco, CA
December 16 Open Aire Artisan Faire - Broadway Plaza Walnut Creek, CA